If you're looking for some of the best and most unique holiday ornaments for equestrians, stick around!
The holiday season has finally arrived once more!
Yes, it's that time of the year when you put up that tree and spruce it up with trinkets to bring it that holiday cheer.
Check out these horse-themed ornaments to give your home that special holiday feel.
Horse Holiday Ornaments Top Picks at a Glance
If you see the value in these products and choose to purchase via my referral links, I may earn a small commission at no extra cost to you.
Don't have time? Here is a quick comparison of our favorites!
18 Holiday Ornaments for Equestrians
From rustic to retro to really upscale, I tried to find something for every taste with these equestrian ornaments. Let's check them out!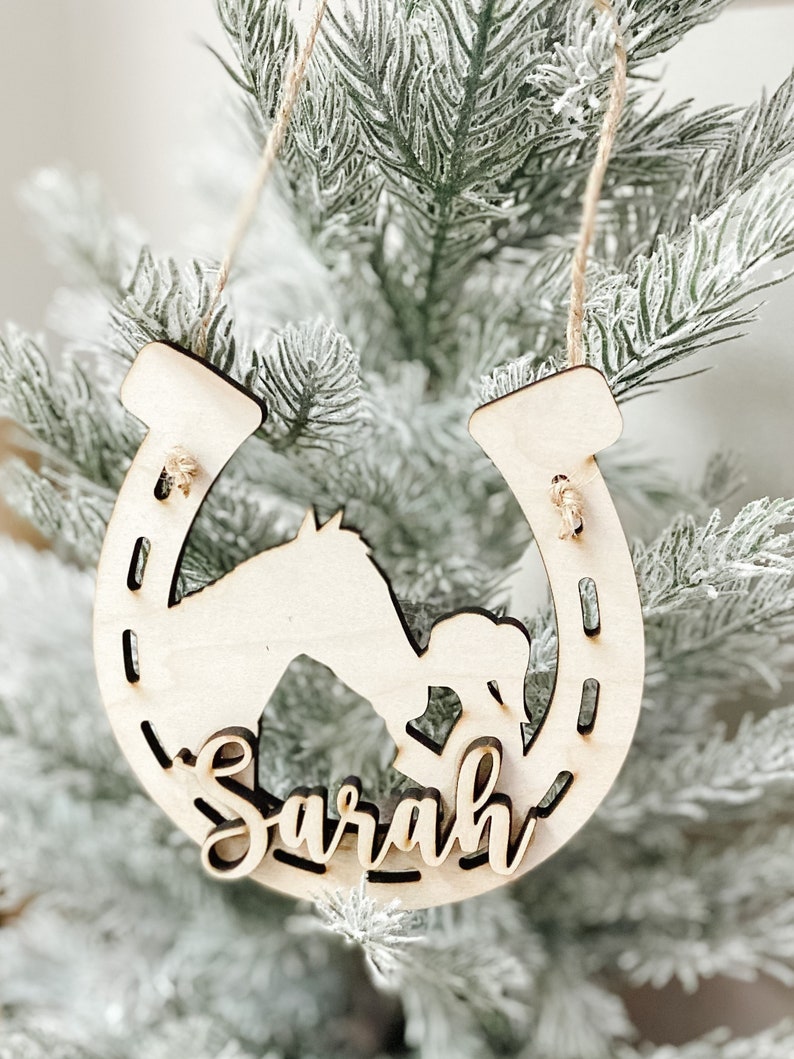 Perfect for your little girl and her horse. I love the natural wood color, but if you don't, it also comes in black or white.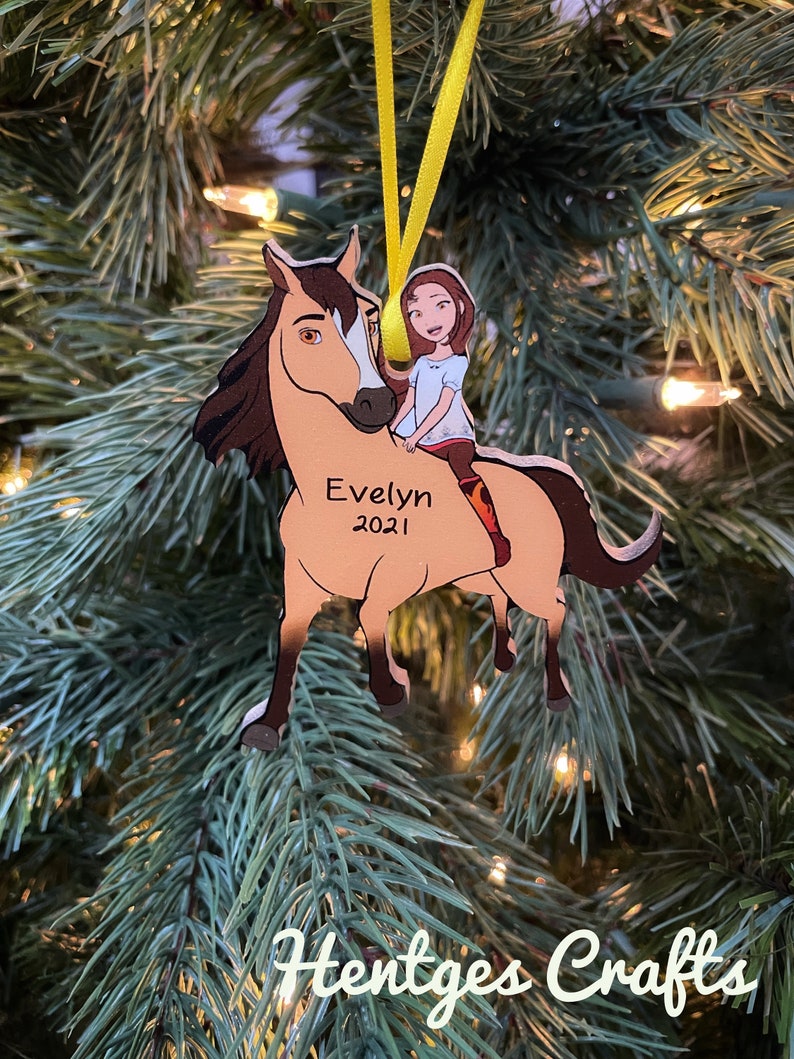 For that more rustic look. Can be personalized as well for an extra fee.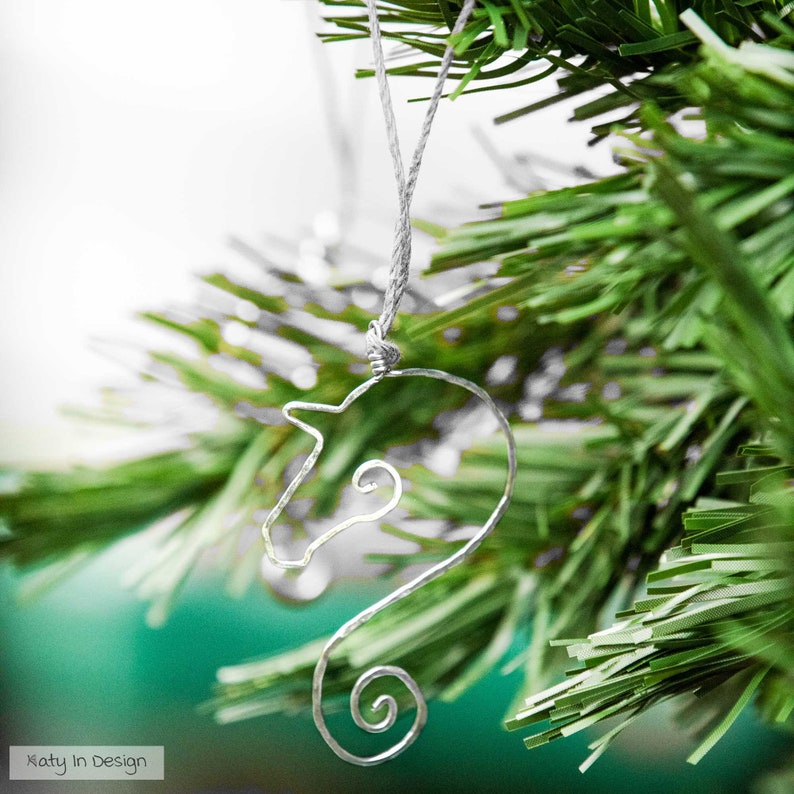 A simple, yet modern take, on Christmas. Perfect for a minimalist tree!
Check: Best Horse Gifts for Adults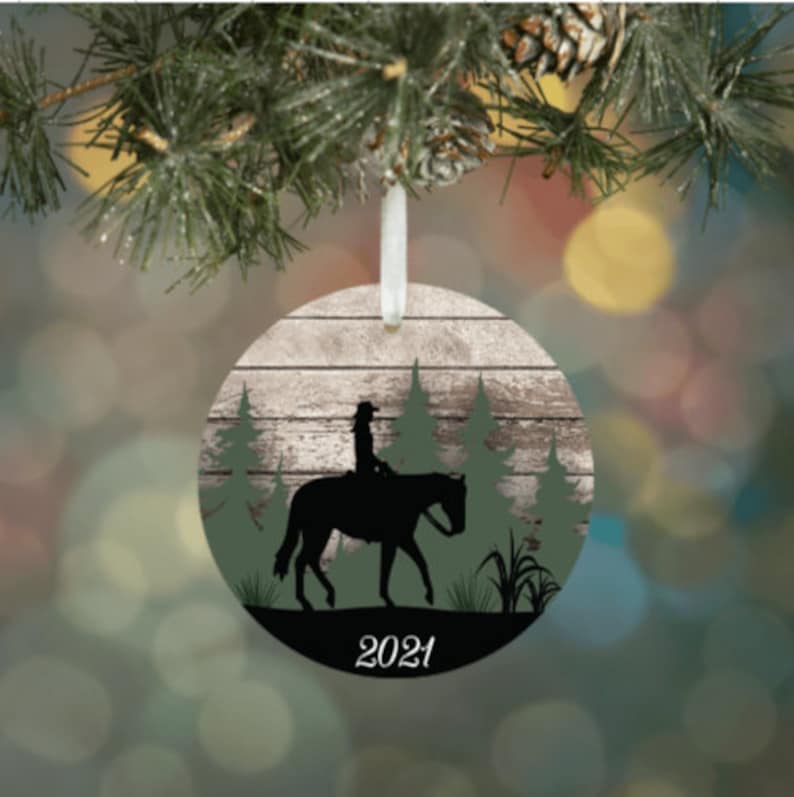 Riding on to a Christmas sunset, especially if you are somewhere in the west.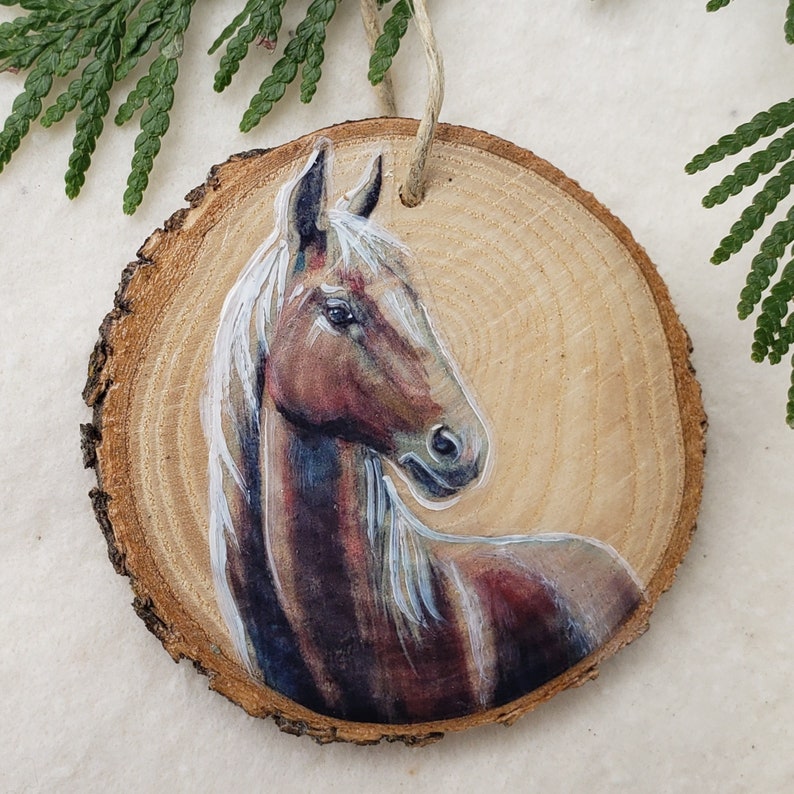 This gorgeous ornament is handmade and painted to give a more personal touch.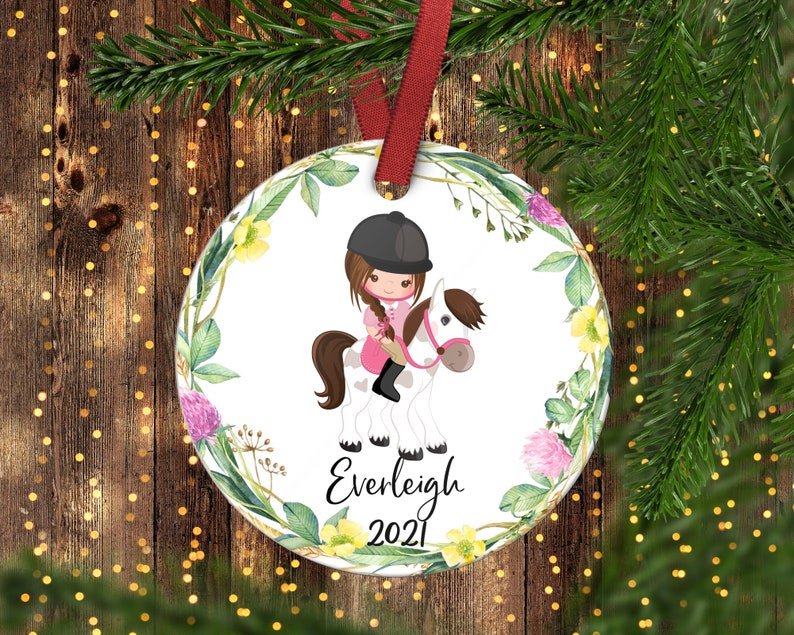 Comes in ceramic or aluminum. Can be personalized too! This is surely one of the best horse gifts for tweens!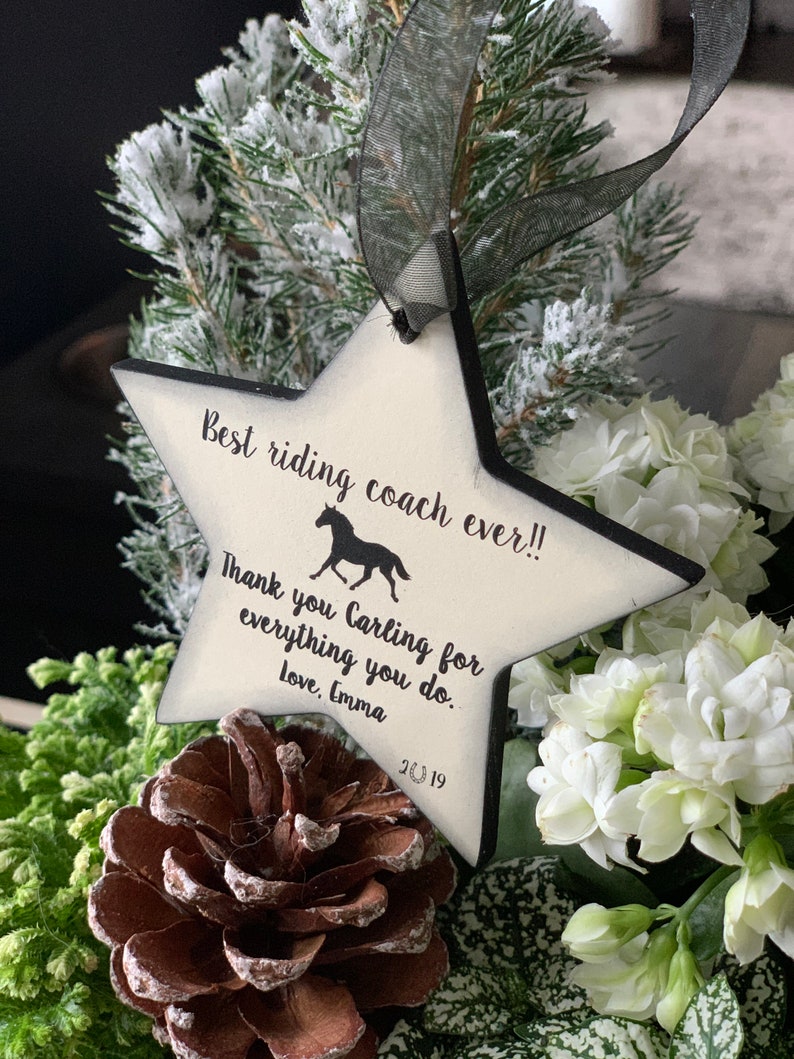 A perfect gift for your instructor with your personal message written on it.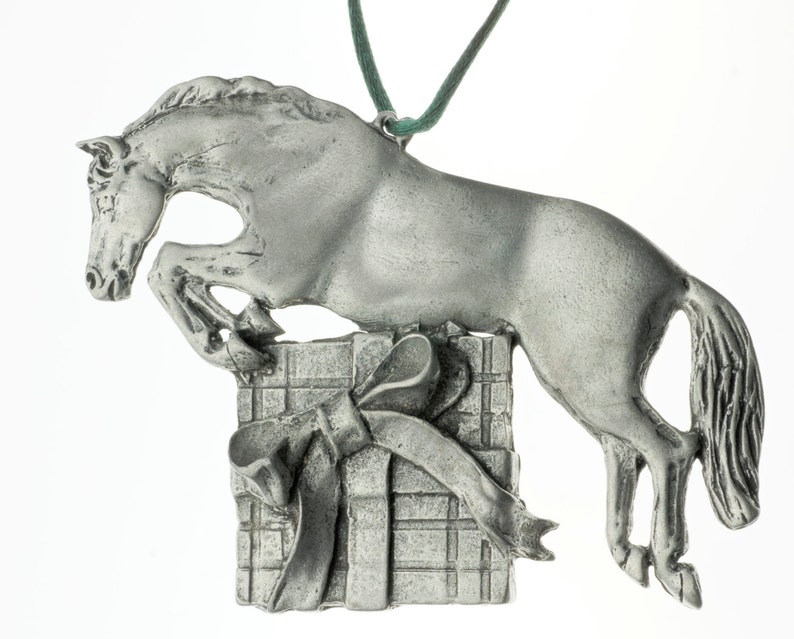 Jumping over a gift and into your heart for Christmas.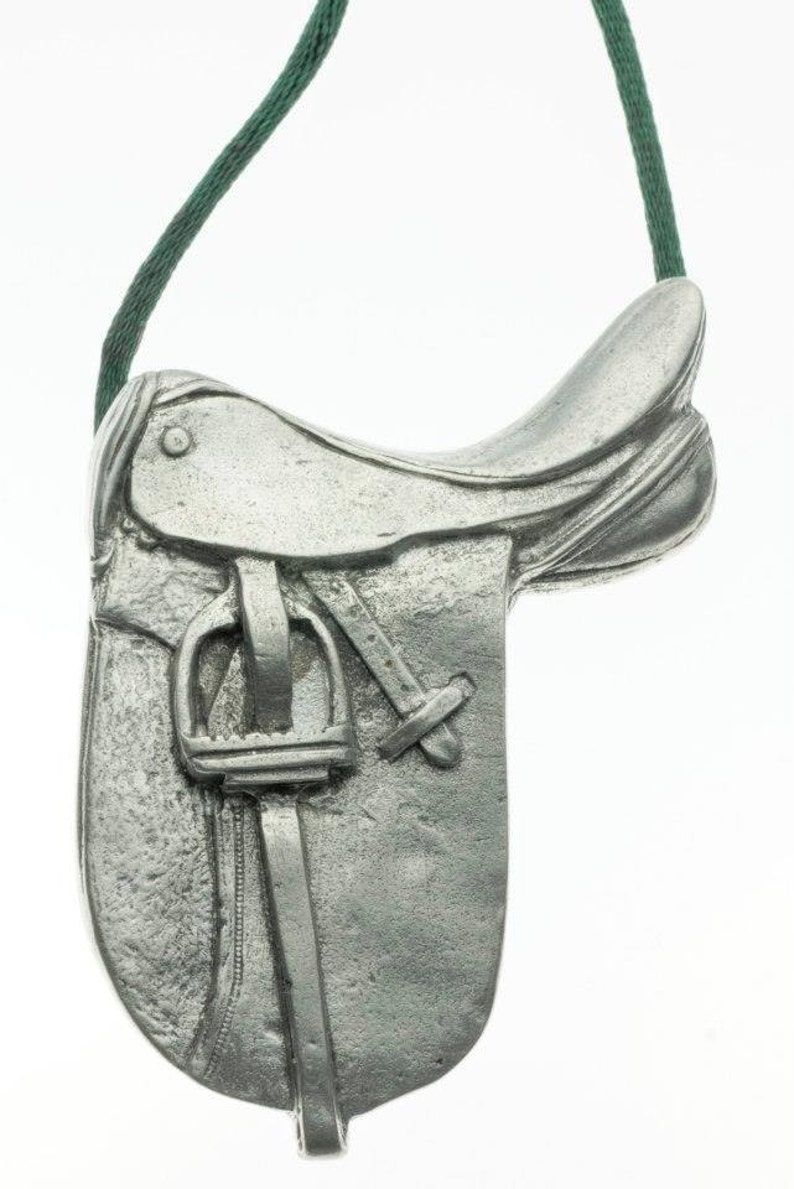 Because you can't ride a horse without a saddle.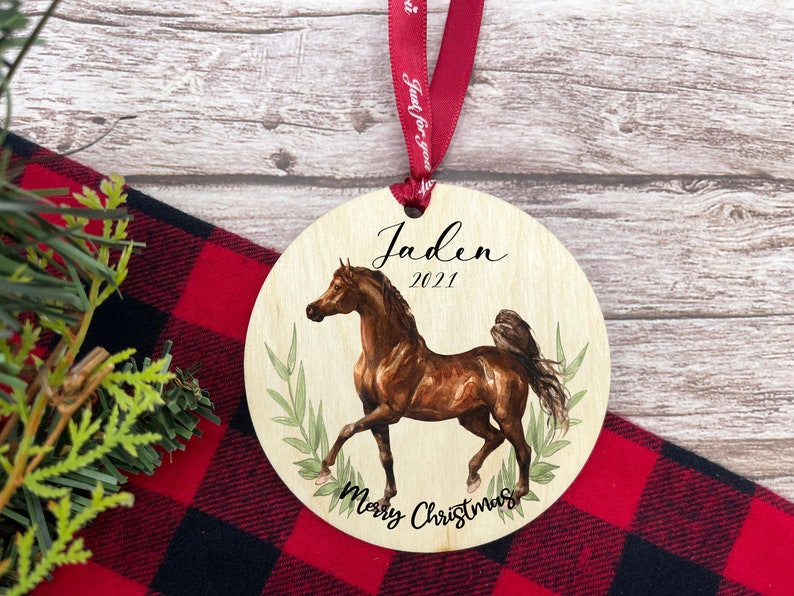 Hand-painted and made from wood for a more traditional look.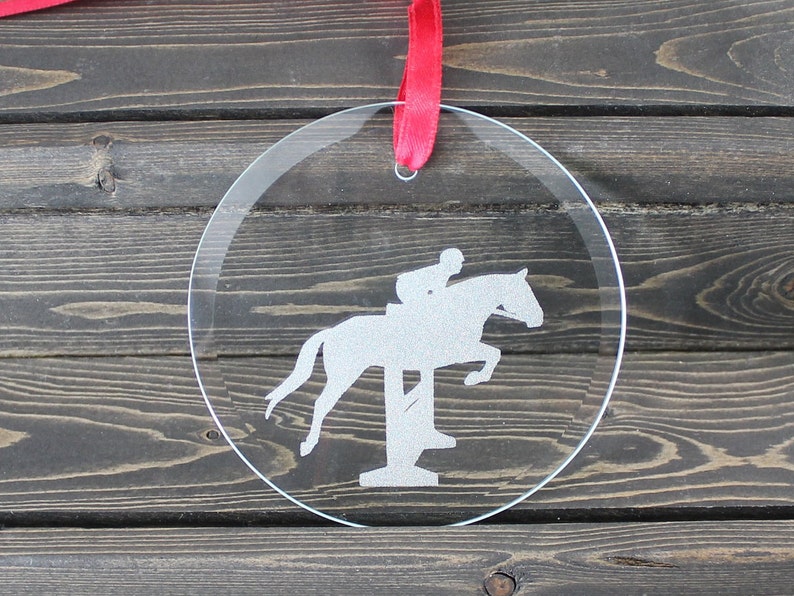 A classy ornament with an etched jumping horse design made entirely from glass.
Perfect for the future equestrian.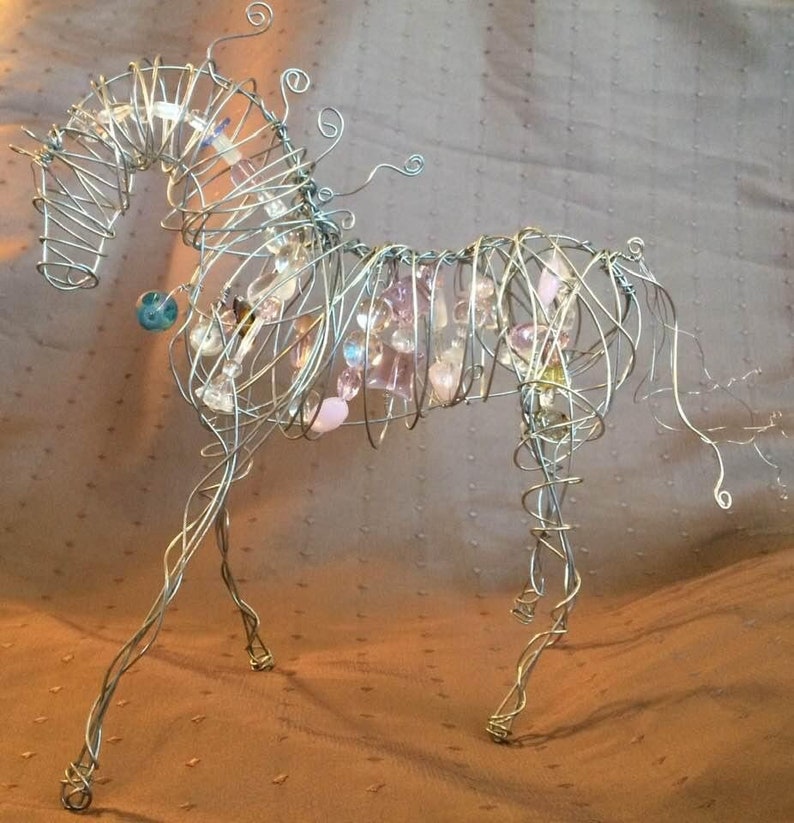 Handmade and totally unique. Comes in different sizes. A perfect centerpiece even after the holiday season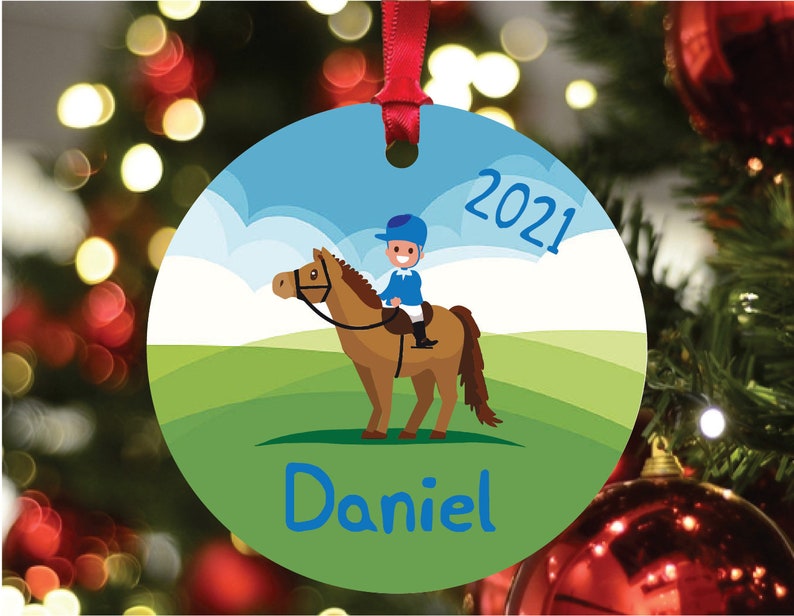 A cute décor that's perfect for any child — boy or girl. Comes in aluminum or ceramic.
What horse doesn't come with a stable and his best friend?
It's the next best thing to putting your horse inside a Christmas stocking.
Made from resin. Comes with a heart to show your bond between you and your best buddy, especially in this season.
Bonus
You may want to check out this unicorn ornament too. Unicorns are magical horses after all. Happy holidays!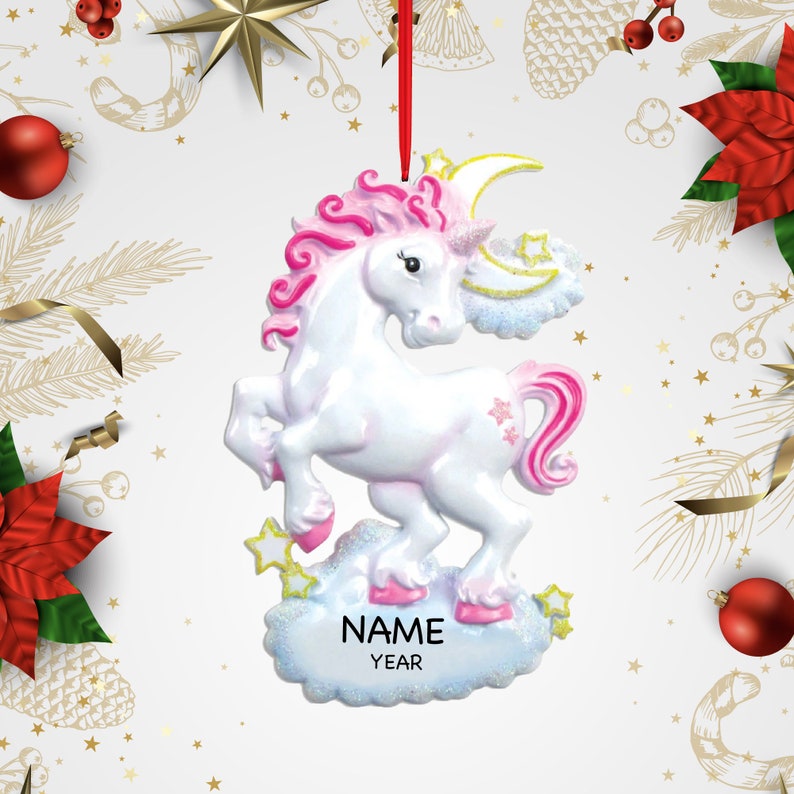 What are your favorite Holiday ornaments for equestrians? Let us know in the comments below!