Need name tags for horse blankets?
I've scoured the marketplace and found some exciting choices.
Let's see if one of these is a perfect addition to your horse blankets.
Don't forget to check these best blankets for horses!
Cheap Horse Blankets Tags – Top Picks at a Glance
If you see the value in these products and choose to purchase via my referral links, I may earn a small commission at no extra cost to you.
Don't have time? Here is a quick comparison of our favorites!
16 Best Name Tags for Horse Blankets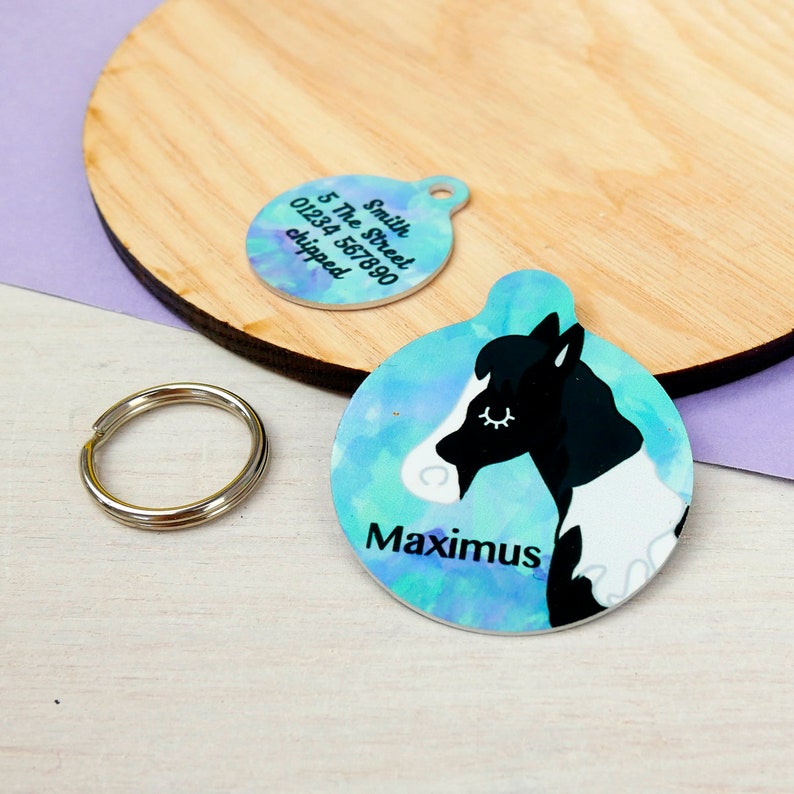 This first choice is an adorable, "lightweight aluminum" blanket tag with 37 selectable horse illustrations. But there is still extra room for the name, contact details, and other info.
So it's a full-service name tag that lets everyone know what blanket belongs to your horse.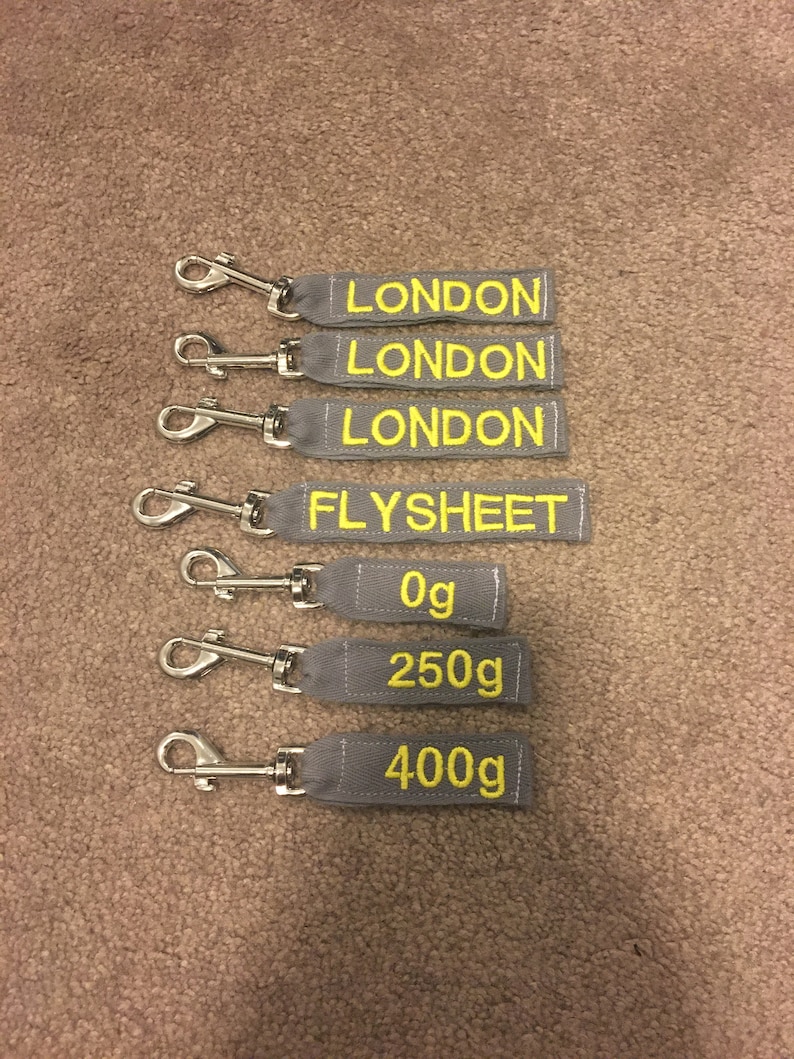 Everyone loves custom name tags with an easy attachment process. These tags use a straightforward clasp mechanism to hook onto the blankets or other meaningful items.
In addition, they have selectable fonts and threads to make sure your horse stands out from the rest.
Also Read: How to Fold a Horse Blanket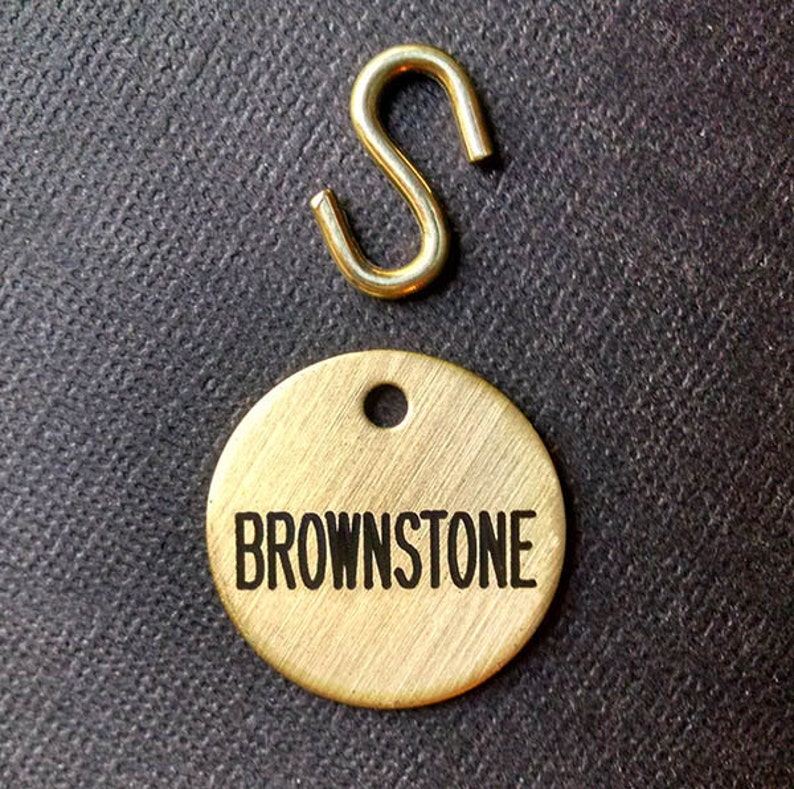 Nothing beats a blanket tag with an engraved name. This beautiful circular name tag comes in solid brass or silver ($3 extra dollars) to provide even more elegance.
I also love how you can add lines onto these custom items, such as a home address or owner's name.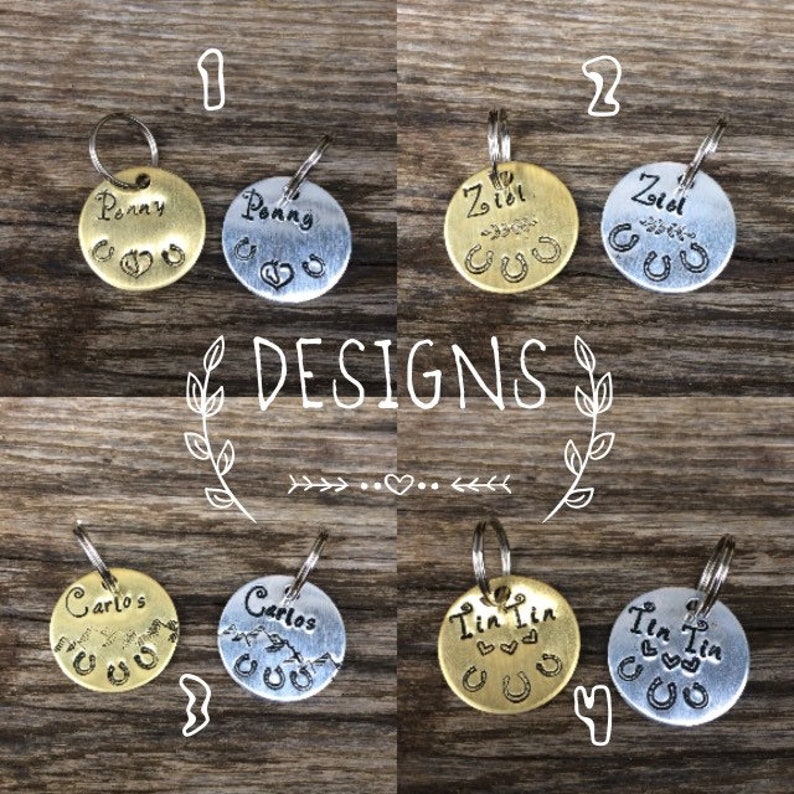 Is your horse always on the move from show to show? I don't see how this excellent custom circular name tag wouldn't be a perfect fit as a ride-along item.
It's hard to imagine anything causing the raw brass or aluminum tag to fall off a horse's blanket.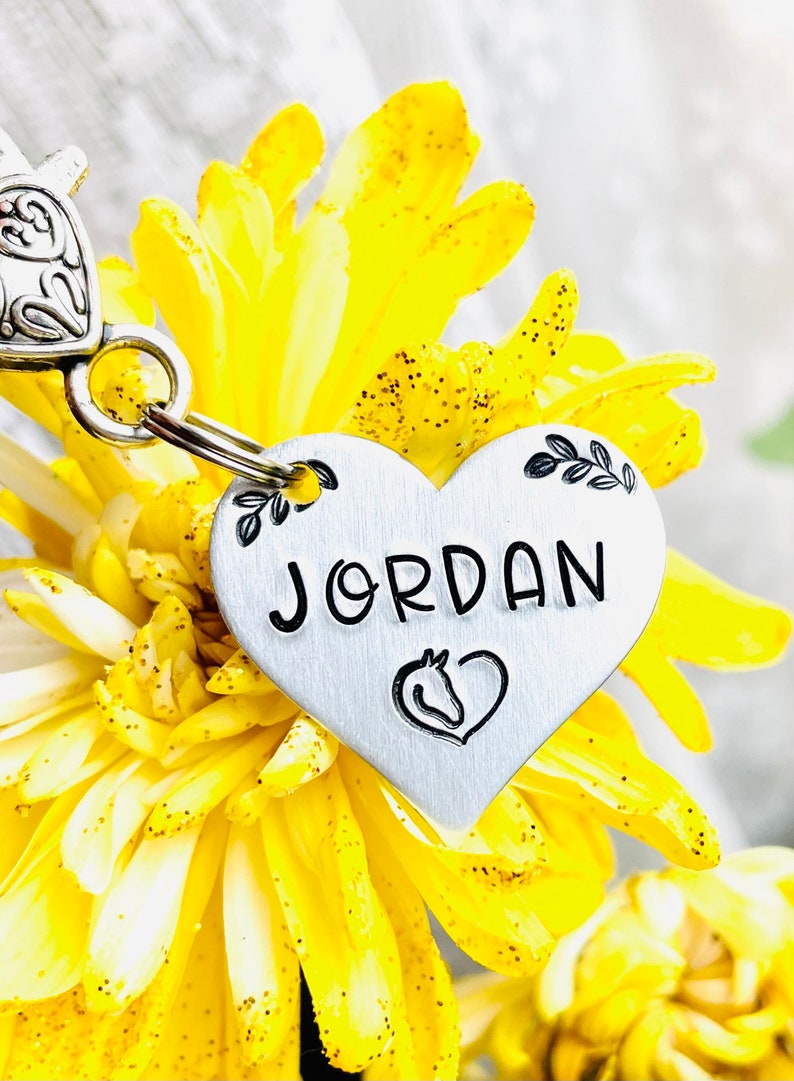 Show your horse some love by giving them a heart-shaped name tag. This love will last a long time as it's from high-quality aluminum material.
If needed, adding your phone number onto the name tag only costs a small extra fee.
Need to label a large number of blankets? Here are 100 name tags made with durable and water-resistant plastic. All I need is a permanent marker to mark them, and even my horses will never get the wrong blankets again.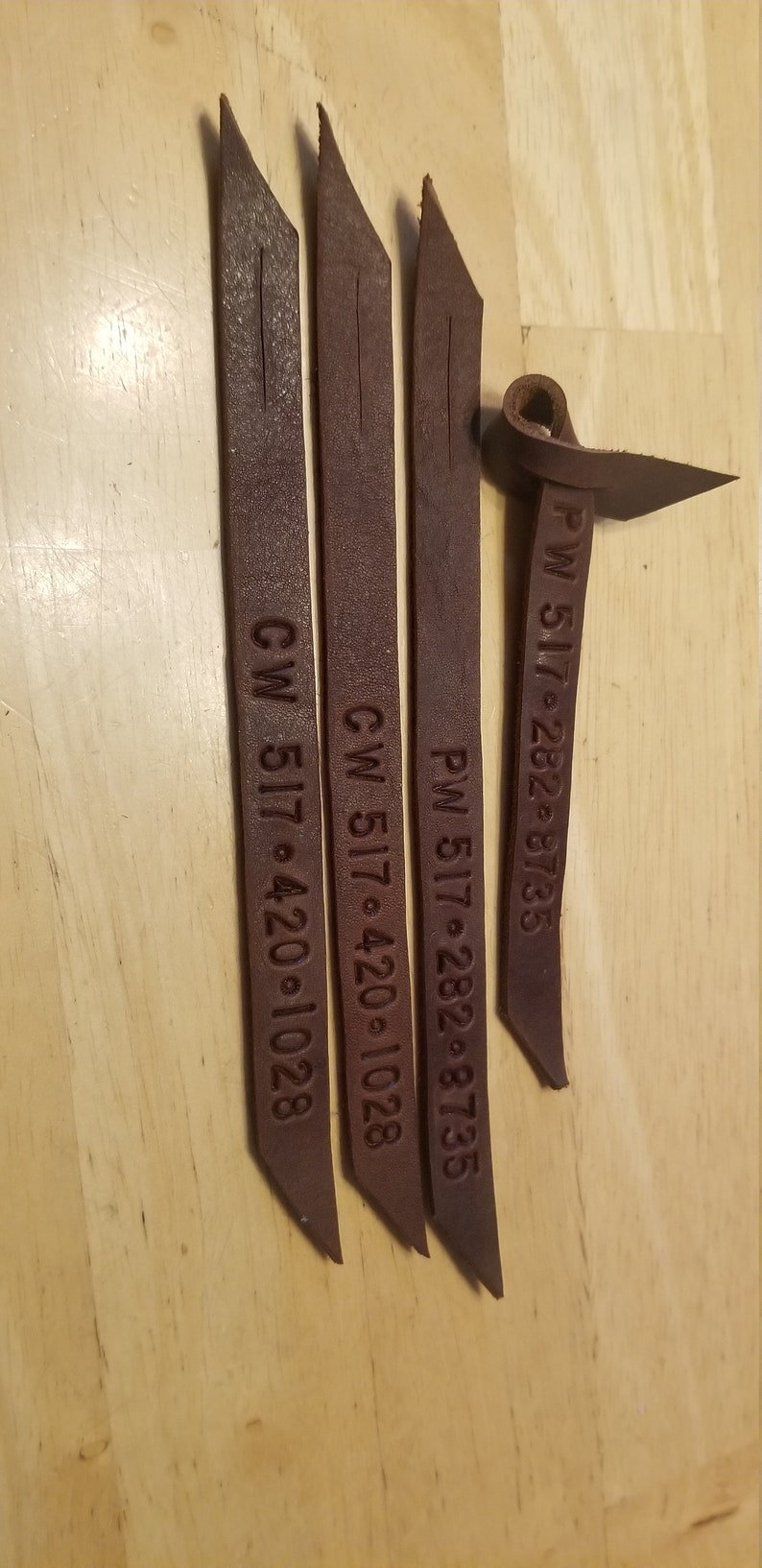 I've always thought leather meshed well with a horse's aesthetic. These tags aren't any different and fit your horse's name, along with a phone number. You can even place them on key rings to attach them onto the tail flap or wrap them around a strap.
Don't forget to read our article about horse blanket leg straps!
This 25-pack is another sizable option with multiple colors. Each horse will get a choice of name tags that are blue, lime, lemon, magenta, melon, and lilac. 
It makes matching their name tag to their personality a lot easier. Plus, the item ships and arrives much faster than standard shipping.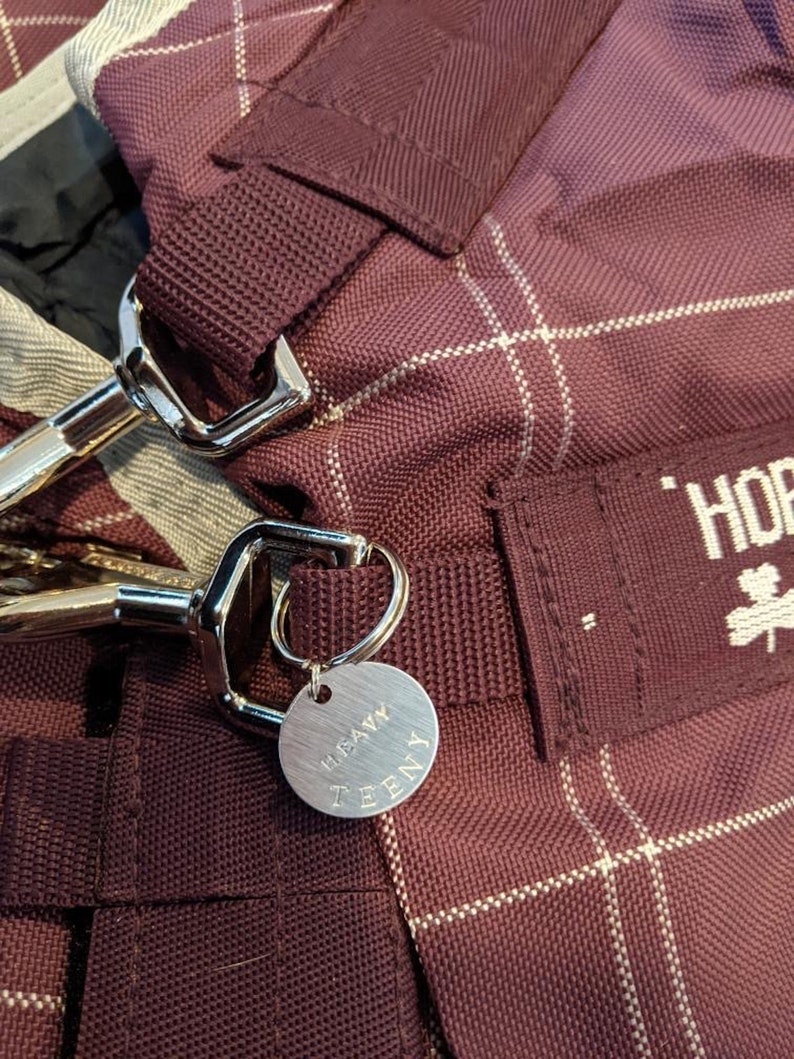 If I was feeling a bit fancy, this engraved tag made from silver will be a suitable choice. It even offers a set of three for an affordable price.
Honestly, I can't imagine a bargain buyer not considering these name tags.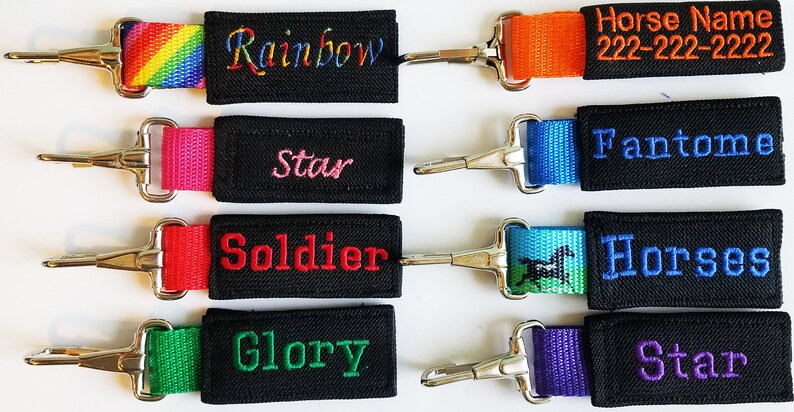 Need three or four lines on your horse's blanket tag? These qualifying items offer enough room while providing multiple colors.
I've found their stainless steel material also has proven to be better than the average blanket tag.
Ear tags aren't normally associated with blanket tags. But these 100 tags are made with practical, durable TPU materials that adapt well for our purposes. They'll attach onto horse blankets without issue and never come off even under extreme duress.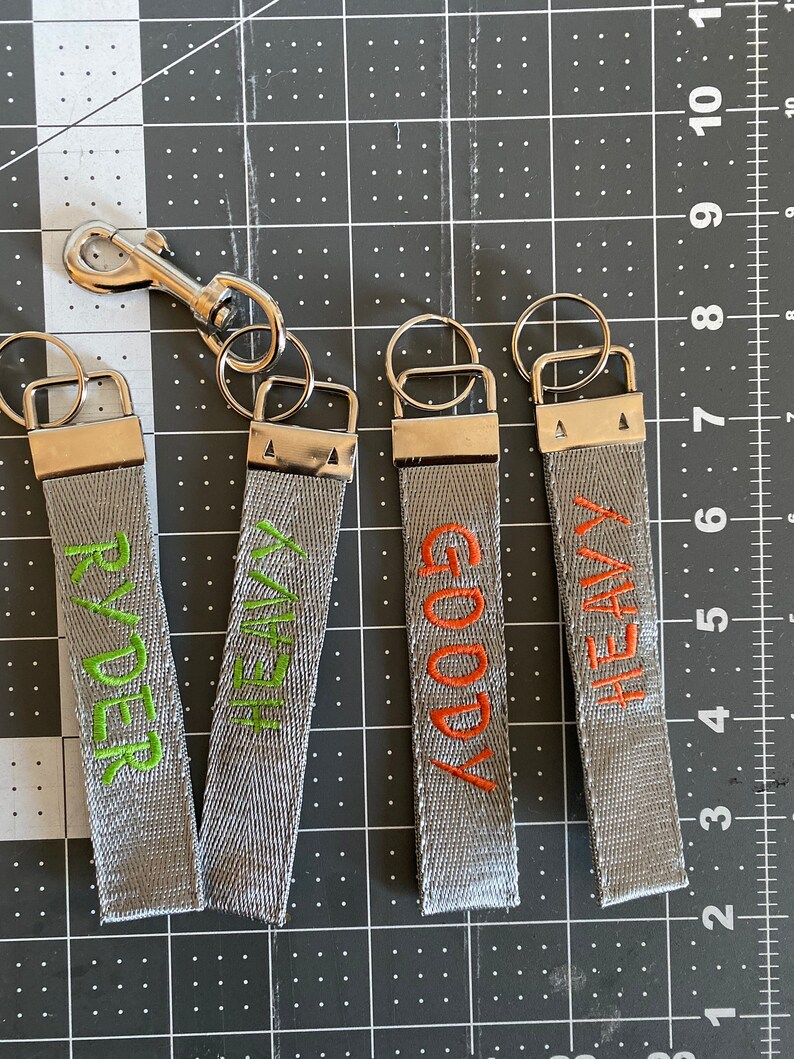 Blanket tags for horses don't get much more noticeable than these 6-inch long ones. The vast number of thread and fabric choices don't hurt, either. Throw in the easy clasping mechanism and it's a clear worthwhile option that I can't overlook.
Bargain buyers will love this 40-pack option filled with assorted colored name tags. You simply slide a piece of paper into the tags.
From there, every horse will have their colored blanket tag attached to a personal item.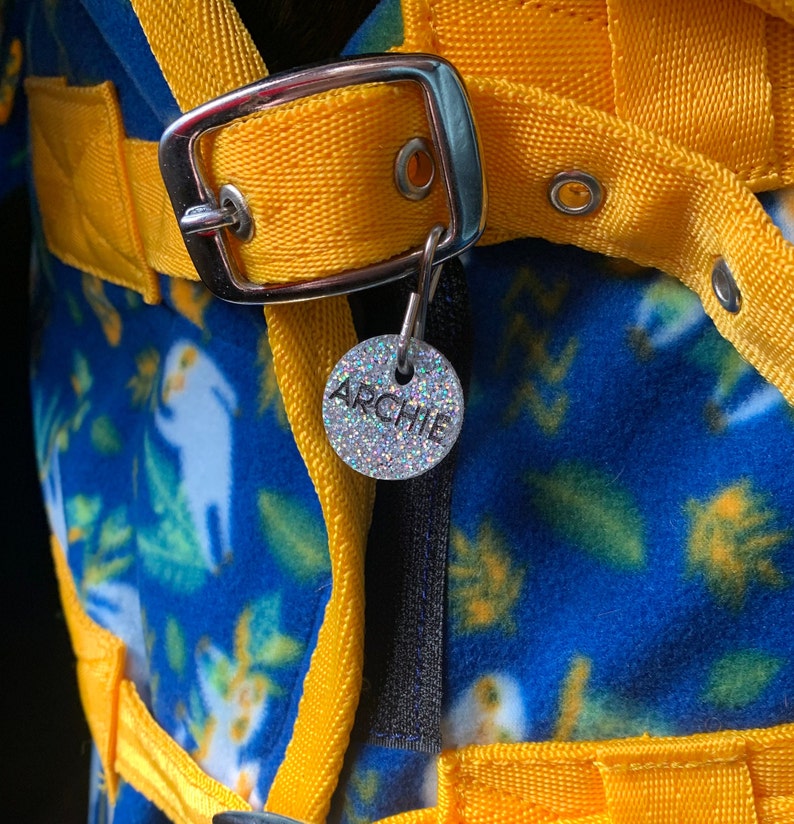 Circle tags don't often have both high-quality acrylic designs and beautiful engravings. I'd take advantage of this option as it's affordable with reasonable shipping speeds.
Tie one of these label tags around your horse's blanket strap for easy organization. There's even has a large writing area to fit all the information. Equipped with five separate colors to further help keep the collection of blankets organized.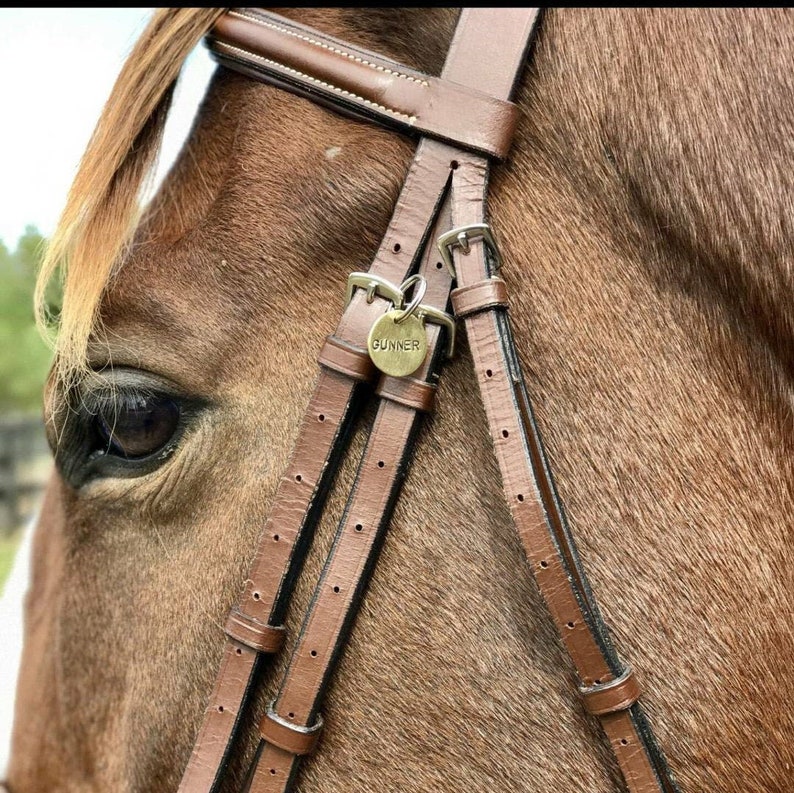 Versatility is what makes these raw brass/nickel silver tags stand out. [1] They can serve multiple roles with being usable as blanket, halter, saddle, or bridle name tags. It makes buying several of them very appealing to a person like myself.
Name Tags for Horse Blankets FAQs
Conclusion
I hope these name tags for horse blankets can help solve your issues. Let me know which one was your favorite among all of these options. You can also leave a post below with any leftover questions or concerns.
Resources
1. Freedman D. Why Does Metal Matter? [Internet]. Freedman's. [cited 2021 Dec 15]. Available from: https://freedmanharness.com/blogs/bits-of-advice/17481113-why-does-metal-matter
2. The Ultimate Horse Blanketing Guide [Internet]. SmartPak Equine. [cited 2021 Dec 15]. Available from: https://www.smartpakequine.com/content/horse-blanket-guide#:~:text=They%20come%20in%20two%20varieties
3. How To Make A Horse Blanket Rack? – Neeness [Internet]. [cited 2021 Dec 15]. Available from: https://neeness.com/how-to-make-a-horse-blanket-rack/
What are your favorite name tags for horse blankets? Please let us know in the comments below!